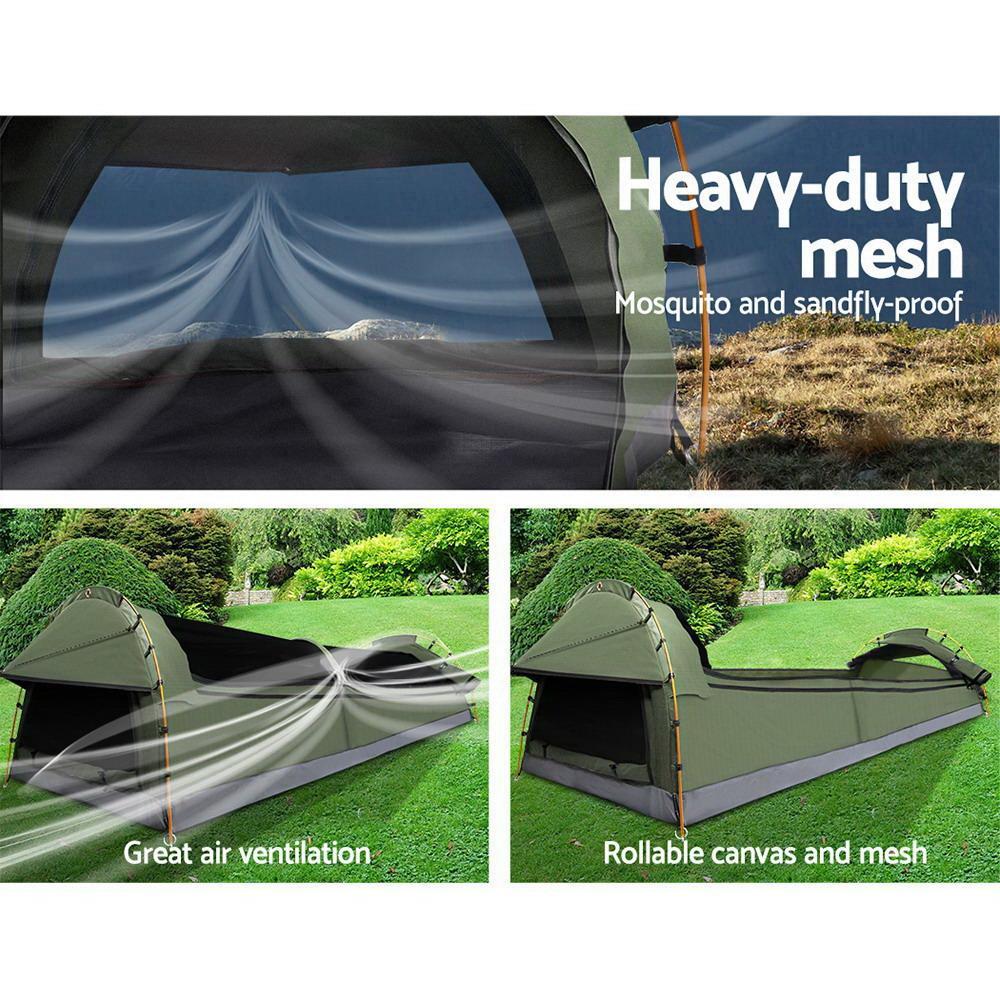 How do you ensure a good night sleep when sleeping in the outdoors? Having the right gear is a good place to start! Make sure your pad, mattress, cot or hammock is sufficiently cushioned to protect you from the cold ground. In addition, there are also many smaller actions you can take before and during the night to help improve your quality of sleep.
Choosing the Right Sleeping Platform:
Self-Inflating Foam Pads: 
These pads offer a combination of foam and air. Air fills the pad automatically when you open the pad's valve. Air Pads: These pads use air for cushioning and must be manually inflated. Some models include an external pump or integrated hand pump for inflating the pad.
Foam Pads: 
These pads are a camping basic that feature a dense foam filling.
Air Mattresses: 
These use air for comfort and are much thicker than the pads used for camping. They are considered the closest to a real bed that you can get and are typically sized to be used with regular sheets.
Cots: 
For use in campgrounds or other similar long-term uses, cots keep you a comfortable distance from the ground and can typically be set up easily by one person.
Hammocks: 
These are made of rope mesh and suspended by cords at the ends.
Other sleeping-aids: 
pillows, eye masks, ear plugs, neck pillows and flashlight.
Basic Tips for Sleeping Outside:
Ensure you have set your tent on a flat, durable surface and avoid placing it on rocks, tree roots or pine cones. Prepare for your new surroundings and embrace the experience by ignoring any temporary inconveniences. Voluntarily immerse yourself into the outdoors! You need to adapt physically to how cold temperatures can get once the sun goes down and how dark the night sky can be. Untether yourself from modern conveniences and appreciate the moment. Of course, do all you can to ensure you are comfortable while camping but still realize the opportunity you now have to experience the world from a new perspective.
Before calling it a Night:
Store all food securely outside the tent.
Keep your usual bedtime routine.
Wear dry clothes.
Do NOT overdress.
Eat.
Exercise lightly.
Drink water.
Use entire chosen sleeping surface.
During the Night:
Avoid listening to the night sounds.
Prepare to have to use the bathroom in the middle of the night.
First thing in the morning, air out your sleeping linens.
Preparing for the Weather:
On warmer nights, you may not even zip up your sleeping bag. Be sure to pack sheets and blankets from home if you find your sleeping bag is too warm. For colder weather, the following tips are helpful for coping:
Wear long underwear and socks.
Add a foam sleeping pad.
Drink a warm drink.
Wear a hat.
Stuff dry towels under your blankets.
Keep a warm water-filled bottle close your body.